This Holiday Season Please Consider Becoming a Sponsor
Or make a one time donation. Your money goes a very long way in India. $40 is all it takes to put one child through school for an entire year. Read on to hear about all of the wonderful accomplishments we have made in the past year and new things to come for 2018.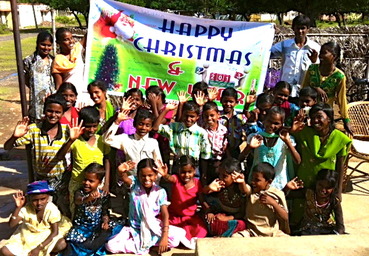 100% of the money donated goes towards housing, food, clothing, education, english tutor, and all that it takes to raise 23 children. After a recent board meeting it was reported that with new government regulations and accepting 9 more children, that we were depleting the Foundation accounts since there is more money going out then coming in at the moment.
Below is a partial list of accomplishments made this past year as well as a detailed list of what is needed in the coming year. This is something that is close to my heart and that I support whole heartedly knowing that my money is going to a very good cause. If you are drawn to help please email corrinechampigny@mac.com or go to the children's website at www.globalwatchfoundationchildrenshome.org to see how you can help.
 Accomplishments of the 
GWF Children's Home in 2017
1. With the recent highly publicized crimes against women, we had a brand new fence built around the two houses where our girl children live for added security. This 6000 square foot wall made of cement blocks is 6 feet high cost $4000. Our girls are extremely safe now with these added measures.
2. With 8 hours of power outage each day in India, it was imperative to purchase back up power inverters. This cost us $1500 as we now have five houses for all of our children.
3. An extra well was dug this past year at a cost of $5000. There was a 2 year drought in our area and so this new well is very important to us.
4. New library with both English and Tamil books.
5. Medical Infirmary and full-time nurse.
6. We now have a Computer Center with 15 computers donated to us.
7. Bunkbeds for our kids so we have more space. We love our new bunk beds!
8. We purchased a 14 seater 2nd hand bus. Now we take educational road trips.